REPORTS ON THE SCHOOL ELECTION
Every year, leadership roles are handed over from competent prefects to equally competent candidates. This year was no different at the St. Louis Senior High School when the General Election was conducted to select individuals to take up the various prefectorial positions.
This year's one was an improved version of the previous one. New screens were brought to the school by the Electoral Commission of Ghana.
The whole process started at 8:30 am and ended at 2:30 pm.
The Chairperson, Madam Gladys Owusu Agyemang, the Secretary, Mr. Robert Amuzu took the student through the electoral process.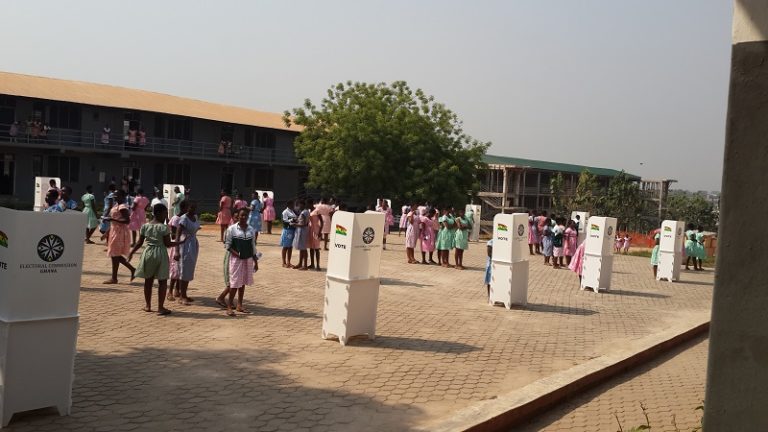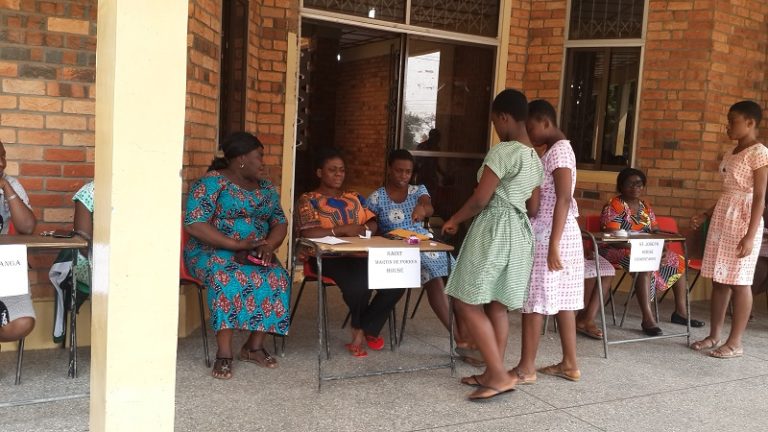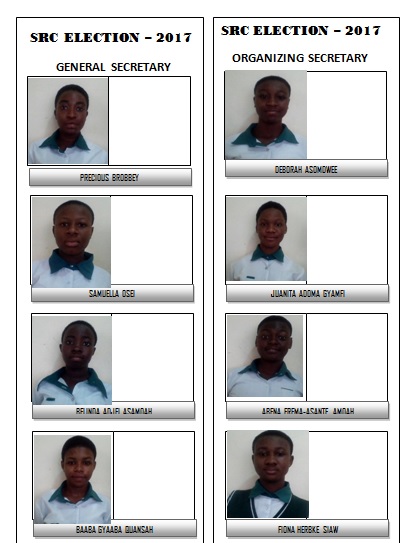 Electoral Observers who were there expressed their happiness for the school taking students through this electoral process over the past eight years.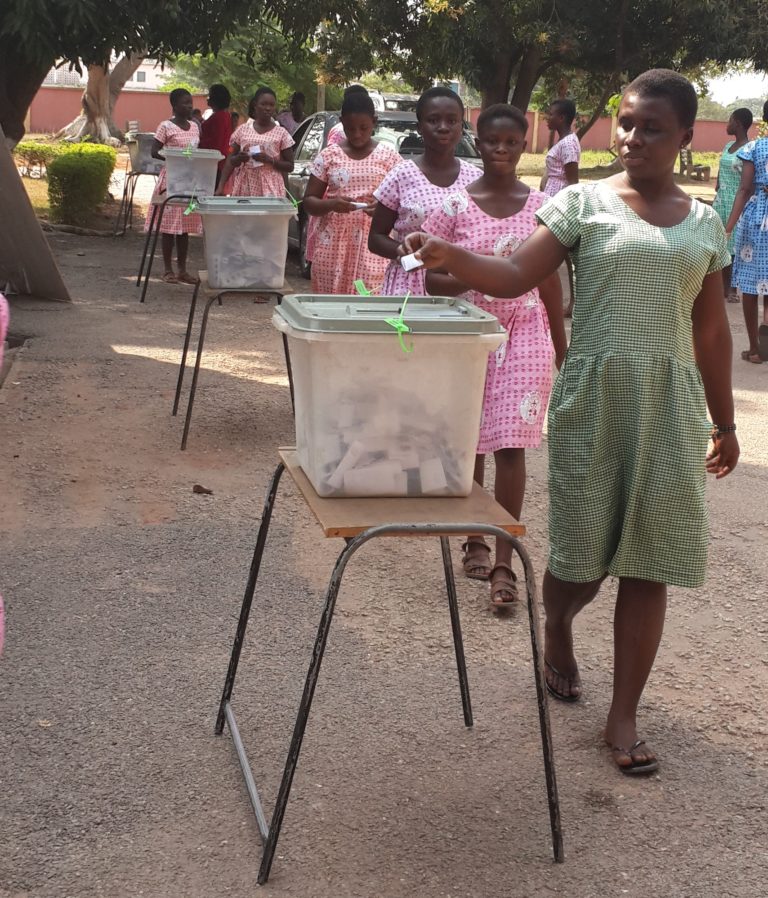 Students conducted themselves very well. They formed queues and waited patiently for their turn.
Ten Presiding Officers (All staff members who have been presiding officers for General Election were selected) were at post at each of the Ten Polling Stations.
Each candidate provided two polling agents to each polling station.
A coalition centre was created and each candidate provided an agent there.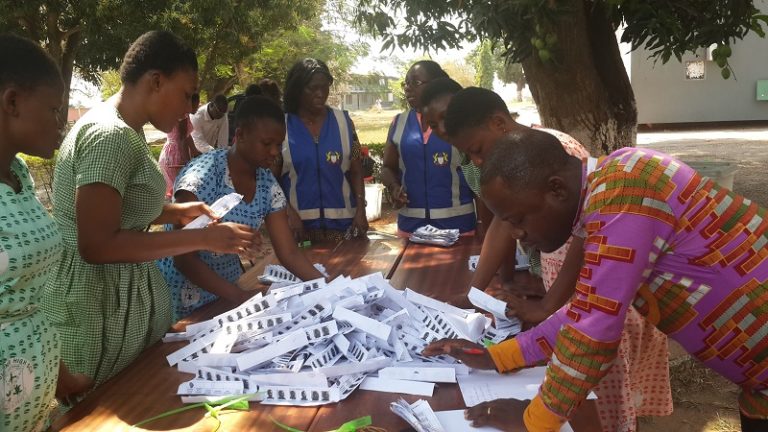 Mr. Robert Amuzu expressed his gratitude to the staff of the Department of ICT  for printing ballot papers to meet the standard one. The day was a holiday for students but almost all the Staff members were present to help in the process.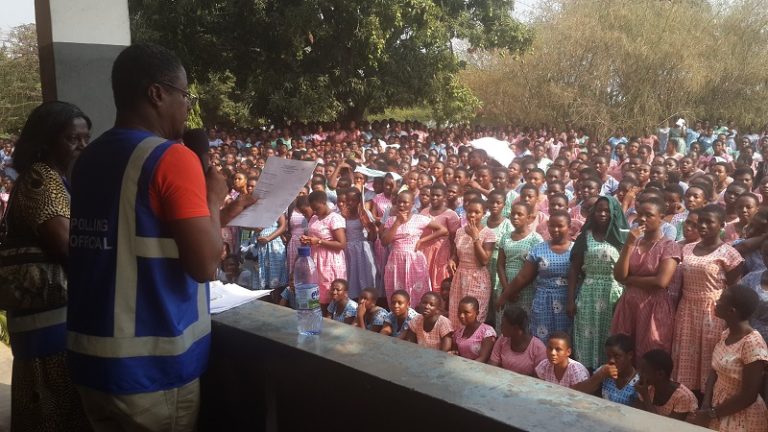 After the process, the votes were counted and the results were declared at 4:10 pm by the electoral committee.
Amidst joys, happiness, disappointments and pains, it was later agreed that the deserving students carried the day.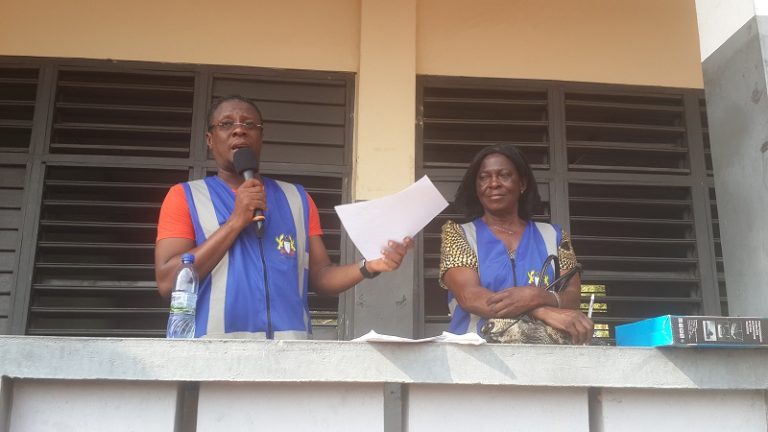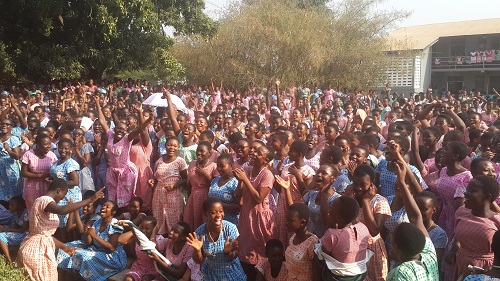 Students were happy to elect their new prefects
The results were declared and accepted by all candidates since they all witnessed such a transparent electoral process
The Newly Elected School Prefects were introduced to the Headmistress, Mrs Theresa Addae Commeh in front of her office. She advised them to prepare themselves for learning and serve well in order to make St. Louis better than what they see now.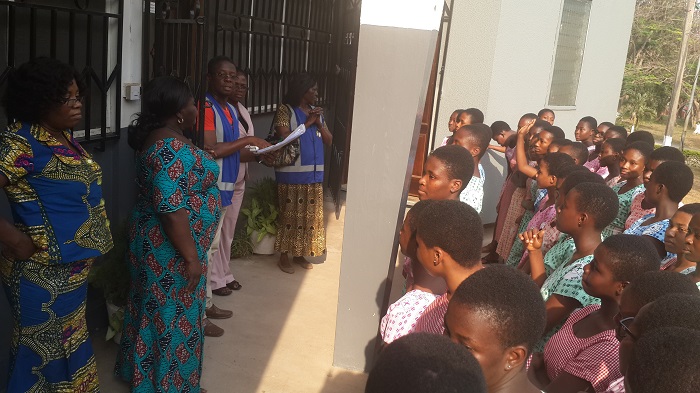 This process of electing new prefects started in 2008 and it has been a wonderful experience to date. The use of the screens and the other materials has helped us to know how the national election is really conducted.